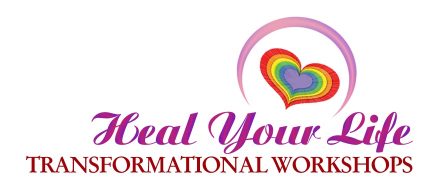 Are you ready to live your best life?
Do you want to let go of negative programming?
Do you want healthier relationships, financial freedom, renewed purpose?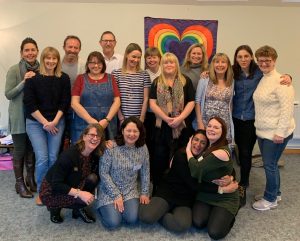 This powerful 2-day workshop will give you the tools, knowledge and support you need to transform your life.

Developed by Louise Hay, the 'Love Yourself, Heal Your Life' workshop has helped many thousands of people worldwide to make positive changes in their lives.
Join us on this weekend of personal growth and wellbeing.
Louise Hay's work will help you create the life you want and love.
This is a practical fully interactive workshop - come prepared for transformation!
Simply return your booking form and your place will be confirmed.
Here's your Booking Form.
We will work on:
How our thoughts and beliefs shape our lives
Awareness of negative thoughts and how to change them
Family patterns and how they affect our lives and choices
Healing the child within us
Dealing with difficult emotions
Unlocking a new future by learning to forgive and love ourselves and others
Creating healthy relationships
Freeing ourselves from damaging patterns and behaviours
Finding a sense of purpose and writing a new story for our lives
You will:
Release resentments and old emotions
Learn techniques for personal healing in all areas of your life
Experience a fuller understanding of the power of self-love
Learn mirror work, visualisation and the use of affirmations
What participants say

" Adored this course with you Jane … changed my life." Debbie
"Go if you can! Jane is an exceptional workshop leader who changed my life a million times for the better. " Barbara
"This is an amazing, life changing experience led by an amazing person. Go, go, go! " Toby
"I never dared dream before that the change would be so powerful. I thank you for lifting me, nurturing me and transforming my life. "
Annie
For more information and how to book see: https://www.dialogues.co.uk/2-day-workshop.html