I've always been a writer
Like so many people, I always dreamed of being a writer. Getting a job as a journalist was the first step, not only because I loved the chance to meet and write about so many people and places, but because it introduced me to 'real' writers.
It was one of those, Susan Quilliam, who got me my real break, inviting me to stand in for her as the author of a couple of relationships titles when she took a break from writing. One book really did lead to another (there's nothing a publisher loves so much as someone who has already developed a platform for their work). And the chance to start writing about topics close to my heart.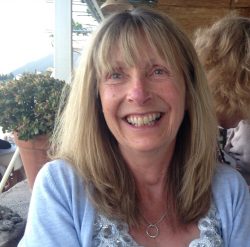 Training to lead Heal Your Life workshops changed my life
I've been leading groups and coaching individuals since I trained as a Heal Your Life teacher in 2006: possibly the best money I've ever spent as it has given me the chance to support so many people in living their best lives, alongside learning to do the same for myself.
Heal your life workshops help people to live more authentically, find their purpose, create better health and improved relationships, build self-esteem and heal from the past. For the last five years I've assisted at training courses for new generations of Heal Your Life teachers and coaches, and am one of two Teacher Mentors for the Heal Your Life programmes in the UK.
I also run workshops independently, based on my own books: Have the Best Year of Your Life, and Living Softly (book forthcoming).
Other strings to my bow…
Alongside these activities I do some freelancing in communications, marketing and, more recently, fundraising. Clients over the last decade have included Effortmark, Milton Keynes Museum, The Parks Trust, Liz Male Consulting, Heritage MK and The Open University.
I'm going to add being a carer to this 'other jobs' list because however much it comes from the heart, it is still a job to be juggled alongside everything else: in my case almost 20 years spent caring for my mum and her two brothers – experiences that led to me write The Carer's Handbook, now in its third edition.
I love my work, and I love the times I'm not working
I've always believed we teach what we need to learn, which is where the idea of my book Have the best year of your life came from. The ideas in there reflect many of my own passions: walking in the hills (in fact walking anywhere); spending time with loved ones; getting on a train and going somewhere new, actually trying anything new; morning runs alongside the canal before the world wakes up; staying fit enough to do the Great North Run every year; big skies, great books, quiet times and stillness, good conversation, learning new things, more stillness – you get the picture…