Are you ready for a life worth living? A life with more joy, discovery and purpose – the best year of your life?

Designed to be your companion for a whole year, Have the Best Year of Your Life will show you how to make it happen. It offers you a short activity for each day of the twelve months ahead: a treasure store of tools, exercises, ideas, challenges and fun that will ensure your life no longer looks or feels the same by the end.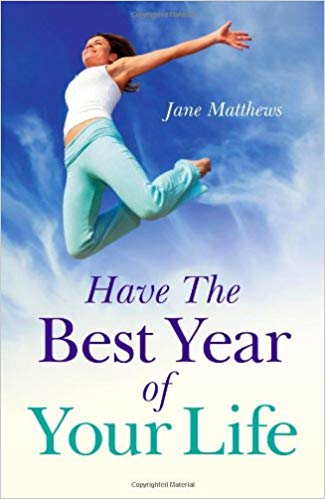 What they say:

I have read many self-help books and this one is different. It's like a wise friend offering a timely piece of advice every day – just enough to get you thinking or doing something that you wouldn't ordinarily do. Some days it's a big ask, on others it's a small, cute suggestion that will make you smile. Every day is different – you look forward to what Jane is going to suggest next, with her inspiring and warm tone. I found many gems of wisdom that I wanted to keep and use over and over. Nikki

Great little book to get you motivated into making the most of your life. Happy Bunny
Your best year starts now…
Organised into seven themes, Have the Best Year of Your Life, aims to encourage you to: grow, connect, expand, explore, give, receive and commit your way to your best life. It can be started at any point in the year and used as a guide for the next 366 days, or as a source of support and inspiration to dip into for years to come.
Our best chance of making real and lasting change comes not from quick fixes but from taking regular small steps. Whether you're feeling stuck, living on automatic, or are simply determined that this year won't be the same old, same old, Have the Best Year of Your Life will guide, energise and inspire, and show you how to start living the breadth of your life as well as its length.