There are three ways to change the trajectory of our lives: Crisis, Chance and Choice.
Sometimes it takes all three…

When life feels like you're wading through mud, pull on your walking boots and head for the hills. In midlife, stressed and stretched in every direction, that's what my sister Shirley and I decided to do – our goal a return to ALFRED WAINWRIGHT'S COAST TO COAST WALK, taking a weekend out at a time over one summer to complete the stunning – and demanding – 190 miles from North to Irish Sea.

Skin and Blisters is the story of our journey, and what it taught us about love, loss, resilience, and the choice to let go.
I hope it's also an inspiring call to arms for anyone wanting to shake up their own life, gain some perspective on the middle years, or simply enjoy a love affair with some of the very best of Britain's highways and byways.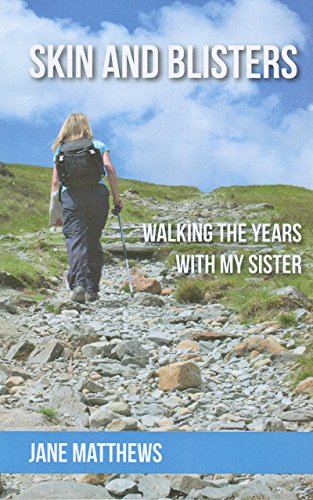 What they say:

What a fabulous book. Beautifully written and so inspirational. It gave me motivation to get out walking and spend time with family and remember that we all need some "me time". It made me laugh, cry and realise there is a big wide world out there waiting to be explored.Jacqui

Loved this book. I've walked a couple of the routes of the coast to coast (although yet to complete).
Found Skin and Blisters moving, funny and made me wish I had the sister relationship that the author has. Wanted to go back to the beginning as soon as I'd finished. Kay

have just finished this book and thoroughly recommend it. I was moved several times during the read, their stamina, determination and decision (because it is a calculated decision sometimes) to show a positive attitude in all weathers is a lesson to us all. Stan