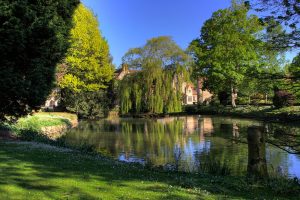 Autumn is the perfect season to mirror nature's example and spend time going within, renewing your mind, body and spirit. To help you re-energise your life, we've put together a wonderful weekend retreat with workshops, creative activities, talks, exercise and space for reflection.
Taking place in the beautiful setting of a 13th century priory, our weekend retreat offers you:
MIND
Group and personal meditations
A talk and discussion on the powerful 'Three Principles' philosophy
BODY
Morning yoga
Art for fun and therapy sessions
Opportunities for walks around the Priory grounds and surrounding area
SPIRIT
Two 'Living Softly workshop sessions
Good conversation, good food, and as much 'you time' as you choose.
The workshop fee includes two night's accommodation, meals, and refreshments throughout the day, plus all of the activities. Your room will be available from 2pm on Friday 6th October, so there will be plenty of time to settle in, explore the grounds, visit the wonderful coffee shop, and re-connect with yourself, before the weekend programme starts.
With just 22 places available, we recommend you book now to secure your spot.
OUR WEEKEND PROGRAMME
Living Softly Workshop: Saturday and Sunday mornings
Are you tired of the constant struggle, resistance, and feeling like life is an uphill battle? It's time to rewrite that narrative and embrace a life of peace and flow. Living Softly offers you the antidote to all those times you've told yourself "Life is hard."
Unlock the secrets to transform your daily challenges with three simple yet profound tools that can be applied to any aspect of your life:
Mind Your Mind: The key to changing your experience lies in reshaping your thoughts—the very wiring responsible for your emotions, actions, and choices. Discover the power of your mind to create the life you desire.
Handle with Care: Nothing changes until you extend the same kindness to yourself that you offer to others. Accept yourself and practice self-care in every facet of your life. Soften the edges of self-criticism and step into self-love.
Make Space for Grace: It's time to release the need for control and to let life unfold naturally. Think of it as "letting go and letting life." No matter your beliefs, find the balance between striving to control everything and trusting in life's beautiful unfolding.
Join us on this transformative journey and experience the shift from struggle to serenity. Living Softly is your roadmap to a life where peace and flow become your daily companions. Say goodbye to the "life is hard" mantra and welcome a new chapter of ease and grace.
Reserve your spot in our upcoming workshop, and let the journey to Living Softly begin.
This is the first time this workshop – which has run successfully at Serenity Retreat in Greece for the last six years – is being offered in the UK.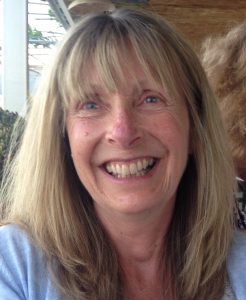 Workshop leader Jane Matthews: Jane is a licensed Heal Your Life® Workshop Leader and Coach. She has extensive experience in running personal development workshops and leads the Heal Your Life® workshop in the UK and in Greece. She is a warm, compassionate and inspirational teacher as well as the published author of eight books. Her titles include Have the Best Year of Your Life, The Carer's Handbook, Losing a Pet, and theforthcoming Living Softly. www.janematthews.com
Art for Fun and Therapy sessions: Saturday and Sunday afternoons
Whether you think you can paint or not, whether you enjoy art or haven't picked up a paintbrush since school, our two art sessions are a chance to have fun and create something lovely in a supportive and non-judgmental atmosphere.
We'll be providing you with all materials plus plenty of inspiration to help you get started. After that, the rest is up to you: indoors or in the grounds, sketching or painting, figurative, abstract or just something that's meaningful to you. If you've attended the Living Softly workshop in the morning you may even find yourself wanting to express your 'aha' moments on canvas.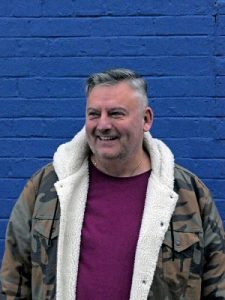 Session leader: Gerald O'Dowd: Gerald is an established artist, exhibiting his work across London and offering free art classes in his local community. He studied fine art to masters level but believes strongly that there is an artist in all of us waiting to be allowed out to have fun and express ourselves. He is also a licenced Heal Your Life teacher and coach, and a meditation mindfulness practitioner, committed to continue his own growth in awareness and creativity as he supports others to do the same. Gerald is the author of an autobiography and book of poetry and paintings, Art from the Heart. Formerly a prizewinning boxer, footballer and triathlete, he now offers free sports coaching to young people. https://www.geraldodowd.co.uk/
The Three Principles: Saturday evening
The Three Principles model differs from many approaches to tackling human problems in one fundamental way: it focuses on teaching health rather than treating illness. It is rooted in a belief that we all have inner mental good health and teaches us how to access and sustain that health. When we really feel the truth of the simple message expressed through the Three Principles, life ceases to be a problem to be solved and becomes, instead, something to be lived and enjoyed.
In this session, you'll be introduced to the Three Principles – Mind, Consciousness and Thought – and experience for yourself the good feelings that arise when we open to the idea that there is nothing wrong.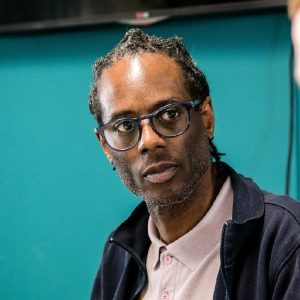 Session leader: Derrick Mason: Derrick first came across the Three Principles during his time in HMP Onley. After his release he set up the Mindflow Academy to work with individuals and groups, helping them to get out of their own way and experience their own wellbeing and potential. Mindflow also works with businesses on overcoming work-related stress, unconscious bias and imposter syndrome, while fostering vision and creativity. Derrick now sits on the board of the Three Principles Global Community, and is an inspirational speaker, sharing his own experiences of overcoming the 'prison' of poor mental health. https://www.linkedin.com/in/derrick-mason-231a74205/?originalSubdomain=uk
Hatha Yoga: Saturday and Sunday early mornings
Suitable for adults of all ages and abilities, these sessions will get your day off to a peaceful, meditative and energising start. You'll need to bring a mat or blanket to do your practice on, and easy clothing in which you can move freely.

Session leader: Kay Midwinter Kay is a qualified British wheel of yoga diploma certified registered teacher. She has been leading Hatha yoga sessions in person and on Zoom for many years, becoming a fan because of the vast array of poses, breathing and relaxation techniques. Kay says that yoga's ability to create a union of mind, body and breath, is more relevant than ever in our modern world. https://www.timeformeyoga.co.uk/
A SPECIAL RETREAT VENUE: THE FRIARS, AYLESFORD PRIORY, KENT
Situated within 40 acres of historic buildings, beautiful grounds, woodlands, formal gardens and pasture, The Friars is framed by the natural environment. Enjoy a meditative walk in the Peace garden or explore Rosary Way or the Avenue. Watch the ducks at the pond and pick up "The Friars Heritage Trail" from the reception to help you navigate your way round the site.
Comfortable accommodation
You'll be staying in the Priory guest house in either single or twin bedrooms (for single occupancy at no extra cost) which are furnished with simplicity and comfort in mind. The guest house features a communal lounge area where you can help yourself to teas and coffees around the clock.
Good food is an important part of any retreat
The retreat fee includes all meals, from supper on Friday night through to lunch on Sunday – as well as refreshments between formal mealtimes. Our meals are self-service, served in the 13th century Pilgrim's Hall located in the Great Courtyard.
What does the retreat cost?
The fully inclusive cost of joining us for the retreat is £350.
If you live in the area and don't need accommodation, the non-residential rate is £175. This includes all the activities and lunch on both Saturday and Sunday, but no other meals.
We have a few concessionary places for those who could otherwise not afford to attend. Please contact Gerald to discuss this gerald411@btinternet.com
If you would prefer to spread the cost, we are happy for you to pay the fee in four instalments, including a non-refundable deposit.
How to book
Download the booking form, complete it and send or email to gerald411@btinternet.com.